Thugs or basketball players?
Even though the Kansas basketball team is one of the best in country, their actions off the court are not the way student-athletes should act.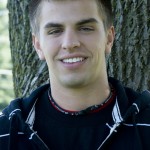 When college basketball teams are making headline news in the offseason, you pretty much know it's not good. This has been the case for the University of Kansas basketball team this year. Although the media has hyped them up to be one of the most feared teams in all of basketball, it seems as if their egos could ruin their shot at glory.
Maybe it's just me, but I have to say I'm almost embarrassed to be a KU fan this year. With the egos and attitudes these guys carry, I'd rather picture them with Missouri Tigers uniforms on their backs. What happened to the classy players former coach Roy Williams once recruited? The Nick Collison's, the Kirk Hinrichs, the Aaron Miles', the Wayne Simien's. These guys were fun to watch and were role models. Sure, Bill Self is recruiting top-notch players, but these guys are just flat-out thugs. I'm not sure they even deserve to put on a Jayhawk uniform.
I'm having trouble deciding which was the stupidest/most immature thing that happened during the offseason. There are just so many choices. Lets' start with Tyshawn Taylor, a sophomore guard who, for some unknown reason, according to kusports.com, decided to start a fight with the football team outside the Union and then, might I add, went home and posted vulgar language bragging about the incident on his Facebook status.
Really?
Come on, man!
Oh, wait, here's a good one. Brady Morningstar, a 6-3 junior guard, was arrested earlier this fall for suspicion of driving under the influence. The worst part is that he is now suspended for the remainder of the first semester. Morningstar was supposed to provide the upperclassman leadership for this young squad. Oh well, I won't miss him jacking up threes left and right. In my book, he's overrated anyway.
And can you believe this all happened within a month? The summer drama was just as bad. Sophomore center Markieff Morris was arrested this summer for allegedly firing a BB gun from his dorm window. Did he really think this would go unnoticed? If you haven't figured it out yet, you're kind of a big deal, bud. Although Morris pled not guilty, he later accepted a reduced charge and agreed to serve 20 hours of community service.
And how about those Henry brothers? Many have labeled them as the two biggest recruits in the country. Before the brothers even stepped foot on campus, their father, Carl Henry, was quoted saying that Xavier, a 6-6 shooting guard, would for sure be a "one and done," and C.J. was already better than current KU point guard, Sherron Collins. Keep in mind that Collins, along with Cole Aldrich, was announced as a pre-season All-American. Good luck, C.J. Let me know how that works out for you.
Should I even bother mentioning the fact that Sherron Collins is yet again facing weight problems? This sure seems to be a reoccurring theme. Will Coach Self have to get another mug shot of Collins and post flyers around Lawrence fast food chains that read: DO NOT SERVE THIS MAN? If that's what it takes…
Now, don't get me wrong, I do think that there are some players with class on the team. For example, look at Cole Aldrich. Have we heard his name in the news as of late? No. He's someone I want to see represent this great university. Sherron Collins… haven't seen him in the paper for anything out of the ordinary. But just two guys when KU has a roster of 12 people? Hmm…
If you look on paper, there is no doubt in my mind that Kansas has the most talent in the nation. Their biggest problem this year will be whether they can share the spotlight and get everyone involved. They have a bench that could start at many other Division 1 colleges. If these guys can set aside their egos for 40 minutes each game, I plan on seeing them in Indianapolis come March. Rock chalk baby.