Louder Than a Bomb team finishes first at regional Semi-Finals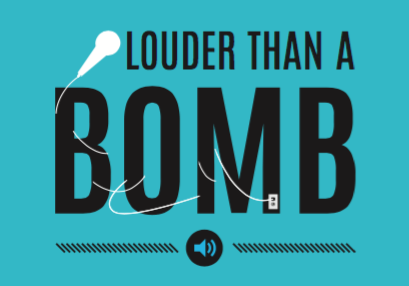 After each poet received scores of 9 out of 10 or higher, the NW team took first at the 2016 Louder Than a Bomb Semi-Finals March 28. The group has already surpassed the results of last year's team, who did not make it past semi-finals.
"I feel like we hold up pretty well," team member Claire Hutchison said. "The first team that I ever watched was Sam Gross' senior year. That whole team just kind of blew everything out of the water."
Other schools that had teams at this semi-final were Wyandotte, Lincoln Prep, Olathe South and SM South. In first and second place, Northwest and South are the schools from this competition that will be going on to finals.
"We're a really strong team," Hutchinson said. "I think we'll do really well . But, with my experience watching Louder Than a Bomb, the other schools, that I can safely assume are going to be there, are incredible teams. Isolated our team is going to do really well, but we're competing against a ton of really good schools."
No matter how finals turn out, in the end, LTAB is an experience these young poets are grateful for.
"Once you get to finals, you're just listening to such incredible poets telling such incredible stories," team member Daniela Silva said. "Win or lose, it's an honor to compete against those people."
Finals are Saturday at 7 p.m. They will be held in Gem Theater, located in the Jazz District. Tickets are $10 at the door.