Ultimate Sinatra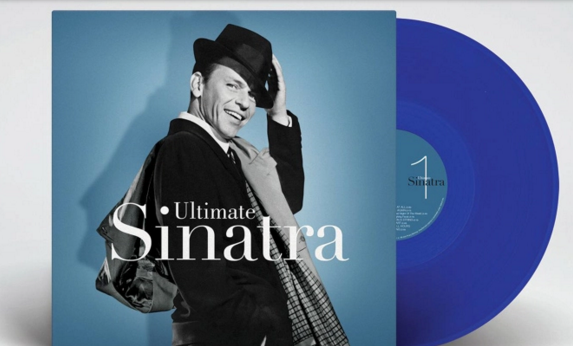 As the music flows off the gorgeous blue vinyl, it fills the room with a certain kind of class and elegance. The sound of it transports you back in time and makes you want to stay there forever. Ultimate Sinatra is also available on CD, but the vinyl has the best, most classic sound.
Sinatra's music is special. His voice is so unique and has such sophistication. Any song of his is excellent just because of his voice. He has a classic sound that can be recognized instantly by just about anyone. His music has withstood the test of time.
This Ultimate Sinatra album was brilliantly assembled. It was put together in celebration of Sinatra's 100th birthday. The songs' recording dates range from 1939 to 1979, creating a collection that has a song from every point in Sinatra's career.
This album includes some of his most popular songs, such as "I've Got The World On A String", "Young At Heart", "Learnin' The Blues", "I've Got You Under My Skin", "Come Fly With Me", "Fly Me To The Moon", "Theme From New York, New York" and many more.
The only thing I would change is that I would add the song "You Make Me Feel So Young" to the vinyl collection. It is one of Sinatra's best and most popular songs. Otherwise, the album is perfect.