Review: A Rocket To The Moon – On Your Side
A Rocket To The Moon's On Your Side is one of the catchiest new albums you'll come across. Although it's rather generic as regards to pop-rock bands, it sure beats the electric auto-tune noise front man Nick Santino was creating when starting out the band solo.
At that time, his style wasn't one I preferred, but its trendy aspects led to millions of plays on MySpace by teenage girls and positioned him to create something more mature and talented — a real rock band.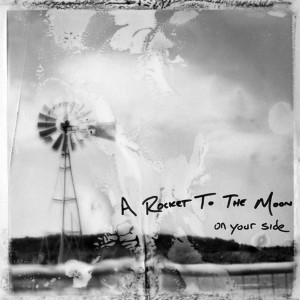 Predictable and clever, On Your Side's melodies and lyrics play over and over in your head for hours on end, and before you know it, you're ready to sing every word when you hear it again. Singles like "Mr. Right" and "Anabelle," whiny songs about girl problems, wouldn't be my first picks to represent the album because its originality isn't one to marvel at. Instead, I would've picked "Life of the Party," a powerful combination of in-your-face vocals, easy-to-listen-to chords and self-proving, revenge-seeking lyrics. It's short, sweet and straight to the point.
Another favorite off the album is "Like We Used To," a song that exemplifies the musical talent of the band. In spite of its probability of swooning the hearts of every 15-year-old girl on the planet with its mushy lyrics, its structure, melody and mood sets you back to a nostalgic time when you were happiest.
Overall, A Rocket To The Moon's album is well put together, as far as song choice and tone. More diversity would be nice, but with the out-of-the-blue song "Sometimes," its cheesy lyrics and slow hip-hop jam almost kill the album itself. So with that in mind, they should probably stick to what they know they're good at — drawing in high school girls with their high-pitched vocals and love-songs.