Story Theatre: Elizabeth Clarey Q and A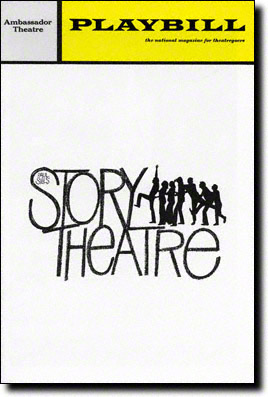 With Story Theatre fast approaching, we interviewed Freshman Elizabeth Clarey about her involvement in the show and how she feels about theater in general.
Q: Is this your first year involved in theater?
A: Yeah, I just started. This is my very first play with them.
It makes me nervous at times. I feel a lot of pressure but, at the same time, I'm having a lot of fun with it.
Q: What draws you to acting?
A: I just like getting out of my comfort zone and trying to entertain, and I feel like that's just being me.
Q: Was there anything, in particular, that made you decide to try out?
A: No, I guess it was just something that had always perked my interest. I had an opportunity to try out, so I was like, "Why not?"
Q: What's your role in Paul Sill's "Story Theatre?"
A: The play is several different stories, so I play a few different parts. I play a countess, a cowherd, a guest at a wedding, and then a daughter.
Q: What's your favorite role to play?
A: The countess is my favorite part. It's kind of princess-y but, at the same time, she's the opposite of my personality. She's really involved with herself and kind of vain. I enjoy doing the overdramatic parts.
Q: What is it like working with director Keli Rodgers?
A: She's great. I think she's really funny. I think that she is an awesome director to work with. She really helps you and she makes it enjoyable.
Q: What has surprised you about the rehearsal process? How is it different than you expected?
A: What surprised me the most is how much lets us take control of the character and make it our own. She lets us interpret it the way we envision it.
Q: What do you like and dislike about it?
A: My favorite part is just being around the people — the people in theater are really nice and really funny — and being able to be involved in something. What I dislike is that it's stressful. That would be my least favorite part.
Q: How does it feel to be one of the few freshmen involved?
A: It's kind of like an honor. I learn a lot from them and it's almost — not really intimidating — but it almost feels like you have a lot to keep up with because they have a lot more experience than .
Q: Do you plan to remain in theatre next year?
A: Yeah, I'm very excited for next year. I have it down on my schedule and everything.
Q: Are you considering going into acting professionally?
A: I don't think I'm going to do it professionally. I haven't quite decided, but, if the opportunity came about, I'd definitely think about it.
Q: Do you have a process that you use to get into character?
A: I'll read through my script and really get to know my character, and then when I'm learning my lines, I'll envision it. That really helps me see how I should use hand gestures and how I should fluctuate my voice.
Q: Is there anything, in particular, that's frustrating about being in theater?
A: Not really. I guess just getting the lines down to pat and connecting with the characters. There are just some characters that you don't connect with as much, but, other than that, not really.
Q: What's your favorite part of the theater process?
A: I think the happiest I've been with it is just when people laugh at what was supposed to be funny and really getting how the character is supposed to be portrayed down to pat.
Q: How has theater influenced you?
A: I've definitely become more outgoing just being around those people. I'm still becoming a different person, becoming myself and coming out of my shell.
Q: What do you think about on stage to avoid being nervous?
A: I do get nervous, even just at rehearsals I'll get nervous, just going out there and trying to get my lines. I get really nervous before but, once I get out there, I try to relax, do my thing, and move on. That's just what I do.
Q: What is the atmosphere like during rehearsals?
A: Generally, it's really light. It's really energetic and funny. There's no real tension or anything, it's just like tries to make it as enjoyable and easygoing as possible.
Q: Would you recommend theater to other people?
A: I definitely would recommend theater to people. It's definitely something that will get you out of your shell, and you'll meet new people.