The Slap Review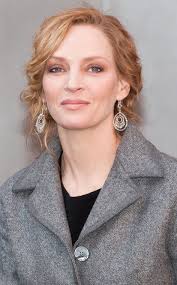 +Jack Lynch
NBC's new show "The Slap" is the story of, well … a slap. Hector (Peter Sarsgaard) is a New York City deputy commissioner who is having trouble coping with turning 40. At his 40th birthday party, Hector's cousin Harry (Zachary Quinto) slaps another person's child for swinging a bat at his own son.
The characters in the show are stereotypes. Hector is a conservative rich guy with a large, gas-guzzling Jeep. Greg (whose son was slapped ) is a liberal artist with a laissez faire approach to parenting
The acting, however, is sublime and nearly makes up for the aforementioned critique. Sarsgaard is especially good at getting the audience to identify with this father of two who was passed over for a promotion, smokes, makes advances on his kid's babysitter, and pops Valium. Brian Cox also stands out as Hector's father.
The plot is almost nonexistent. The entire show revolves around a man who slaps another man's child, and will be sued. The idea behind it, however, is interesting: what would you do if another man slapped your child, or another man's child was swinging a baseball bat at yours?
Although it's an interesting concept, NBC will have a tough time trying to get people to actually watch the show instead of having them draw their own conclusions from the title. This miniseries will most likely be a vague memory, forgotten by this time next year.Hector (Peter Sarsgaard)
Green Lantern (2011)
Shattered Glass (2003)
Garden State (2004)
Aisha (Thandie Newton)
Run Fatboy Run (2008)
Mission Impossible II (2000)
Norbit (2007)
Manolis (Brian Cox)
Braveheart (1995)
X2 (2003)
Super Troopers (2001)
Harry (Zachary Quinto)
Heroes (2006)
Star Trek (2009)
Star Trek Into Darkness (2013)
Anouk (Uma Thurman)
Kill Bill (2003)
Batman & Robin (1997)
Les Misérables (1998)