Party Planning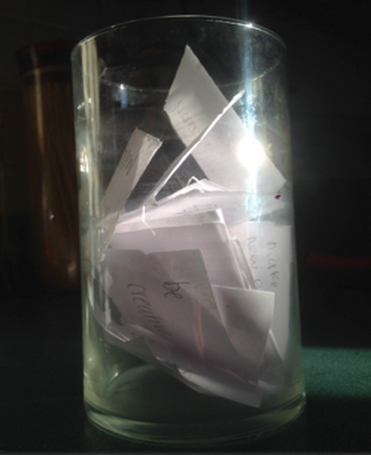 Everyone has their own version of a "perfect" New Year's Eve party. Some people's idea of a New Year's Eve party is staying at home with family having a game night while others is flipping their house upside down.  If you have always wanted to throw a party heres the perfect time! Ok, You got your parents to say yes to the party, but you don't have one clue on what decorations or food to serve during your party. There are many DIY ideas and food recipes to host your perfect New Years Eve Party.
First you'll need decorations, some you'll have to DIY, but others you can buy.
+MIA MCDONALDConfetti Eggs
You will need: For the purpose of this party, we will use an example of twenty guests, which means at least twenty eggs. For the confetti, you can make your own by coloring paper and cutting out as small as you can, or you buy a ready made pack of confetti and cut them to be really small. Last but not least, you'll need colorful duct tape and a black sharpie, doesn't matter what color duck tape, as long as it matches the theme of your party.
For the procedure, you'll first need to cut a small hole in the top of the egg, and empty all the yolk in a bowl to use for later or toss it down the drain. Then, wash out the inside of the egg. Place a funnel and cuff the top of the hole with your hand, then insert the confetti. Last but not least, put a medium size piece of the duct tape and write 2015 on it to give some pizzaz. To use: Go up to someone at your party, crake it on there head. They will flip thinking it has yolk inside!
Resolution Jar
You will need:  A jar. Also, scissors, a pen, and ribbon(any color as long as it matches).
This is the easiest party decoration and it also gets everyone involved in your party! First, you're going to want to cut the paper into medium rectangle pieces (enough room to right a resolution down!) Set up a table with plenty of paper and pens. Put the jar in the center of the table and wrap the ribbon in a neat bow to add creativity, and have everyone right down a resolution before entering the party room. This makes awesome decor and is also fun for all of your guests.
Times Up! Cupcake
What you will need: If you have a hard time baking, you're in luck. For these cupcakes you can go to any local grocery store, and buy regular chocolate or vanilla cupcakes. Then you will need to get white cardboard sheets. Last you'll need a hole puncher, toothpicks, scissors, a hot glue gun, and a compass.
Take the compass, and draw medium circles. Once you have your circles drawn, cut them out. Align the 12 circles in the shape of a clock, with a toothpick in the center, like an hour hand. Mark each cupcake with a number written in icing that corresponds with its position on the clock. As the night progresses, every hour, move "the clock," and eat the cupcake designated for that hour. Better eat them all before the clock strikes twelve!