Review: Windows 7
Review: Windows 7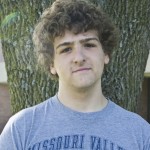 Windows 7 has been eight years in the making, and Microsoft has finally gotten it right. Windows 7 is faster, more efficient, easier on the eyes and, for the first time, intuitive. The biggest change from Windows Vista is speed. Windows 7 makes a sluggish Windows Vista or Windows XP computer run like new.
A few new features have been added to the taskbar along the bottom of the screen. Gone is the Start menu and, in its place, is a Windows logo button. Windows 7 enables users to attach their favorite programs to the taskbar for faster launching. One click to launch Firefox, another to launch Word and another to launch Photoshop.
Another great feature of Windows 7 is called "shake." When you have too many windows open, you simply click and "shake" the window with your mouse to hide all other open windows. To display the hidden windows, simply shake the window again.
Have an Xbox 360? If it connects to the Internet, Remote Media Streaming will allow you queue up videos, pictures and music and play them back on your Xbox. Open a movie in Windows, and the TV connected to your Xbox will seamlessly play back the video.
Possibly one of the most revolutionary features is multi-touch. Popularized by Apple on the iPhone, multi-touch has now made its way into everyday computing. If your laptop is touch screen enabled, Windows 7 supports multi-touch. When browsing photos, use two fingers to "pinch" the screen to zoom in or out. Tap with two fingers to right-click. The caveat: Few laptops have a touch screen, save a few expensive tablet computers. Microsoft has allready released software specifically designed for touch screens dubbed the Windows 7 Touch Pack, which includes simple painting applications and some touch screen games.
Windows 7 is not without its flaws. Three distinct editions of Windows 7 exist, all geared toward different consumers. Also, the software isn't cheap; prices range from more than $200 for Windows 7 Home Premium to $320 for Windows 7 Ultimate. Windows 7 is more efficient than previous versions of Windows, almost any computer built within the last five years will run Windows 7 well. Windows 7 Home Premium is the best version for most users, and is the least expensive. The full-fledged Ultimate version costs $120 more and only includes one extra program, BitLocker, a data security tool. And the third version, Professional is geared towards businesses and schools.
The bottom line: Windows 7 is a great product, and well worth the high price tag. Windows 7 is everything Windows Vista should have been, and more.