Gaining the Edge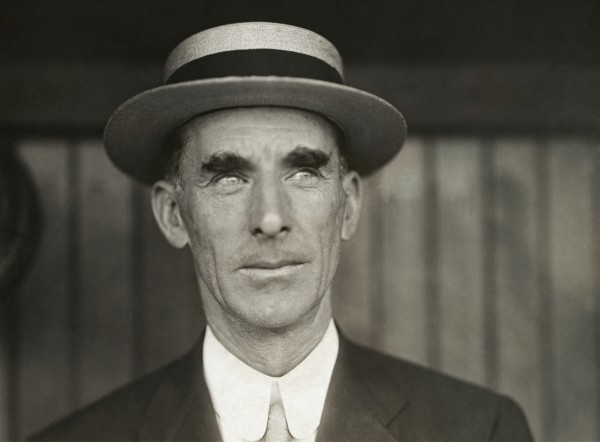 The NFL, NBA and MLB would not exist if it weren't for the people behind the scenes teaching and leading the players. Little league football would be unheard of if it weren't for the instructors developing and training the young athletes.
A player's mindset on the field is always important to coaches. In any sport the coaching staff is responsible for not only encouraging their players, but also mentally preparing them. An athlete's emotions at the beginning of a matchup is the deciding factor of whether they will perform well. If they are nervous or , the outcome of the game will reflect it.
An important goal of a coach is to help their players be the best athletes they can be. The progression from little leagues to big leagues is possible because of the dedicated people mentoring those athletes into professionals.
Having a healthy, calm mindset is critical to a player's success. If a pitcher is uncomfortable on the mound or a goalie isn't focused on the game then their opposers gain the edge. The coach of a team has the important job of making their players believe that they can succeed. Their confidence wins games.
If an athletic instructor doesn't strive to encourage or help their players, then their team can't become better. Without leadership from someone with considerable knowledge of the sport, the team's progression becomes stationary and their performance will surely emulate that.
A dedicated coach is someone who approaches discipline in a smart and constructive way. If a team member is struggling , their coach will find out why they aren't playing well and will try to help them improve. Coaches will forgive any mistakes that stem from athletic shortcomings, but what frustrates a coach is blatant lack of focus. That's when you'll see a player get lectured and then forced into some gut wrenching conditioning.
Measuring a coach's effectiveness usually comes down to wins and how they confront defeat. In the case of a coach losing for an extended period of time, the question of whether he is in the right profession is whether he is still willing to teach his team. Enthusiasm and patience are imperative in an athletic mentor's work. A coach's reaction to losing is essential but at the end of the day a coach has one goal, one desire: to win the game.
MLB, NBA, NFL Most Winningest Coaches
NBA:
Don Nelson: 1335- Milwaukee Bucks, New York Knicks, Dallas Maverics, Golden State Warriors
Lenny Wilkens: 1332- Portland Trailblazers, Seattle Supersonics, Cleveland Cavaliers, Atlanta Hawks, Toronto Raptors, New York Knicks
Pat Riley: 1210- Los Angeles Lakers, New York Knicks, Miami Heat
Jerry Sloan: 1190- Utah Jazz
Phil Jackson: 1098- Chicago Bulls, Los Angeles Lakers
NFL:
Don Shula: 328- Baltimore Colts, Miami Dolphins
George Halas: 318- Chicago Bears
Tom Landry: 250- Dallas Cowboys
Curly Lambeau: 226- Green Bay Packers
Bill Belichick: 205- New England Patriots
MLB:
Connie Mack: 3731- Pittsburgh Pirates, Philadelphia Athletics
John McGraw: 2763- Baltimore Orioles, New York Giants
Tony LaRussa: 2728-Chicago Whitesox, Oakland Athletics, St.Louis Cardinals
Bobby Cox: 2504-Toronto Bluejays, Atlanta Braves
Joe Torre: 2326-New York Mets, Atlanta Braves, St.Louis Cardinals, New York Yankees, Los Angeles Dodgers