Your Guide to Having the Perfect Pumpkins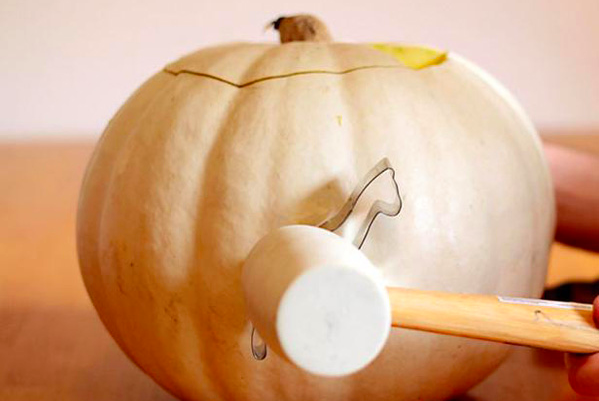 m
DIY Pumpkin Hacks
Cut the bottom out of the pumpkin instead of the top. This allows the pumpkin to sit flatter on the ground and to use a larger candle for lighting.
Leftover sharpie lines on your jack-o-lantern? Use Mr. Clean Magic Eraser to easily wipe away the unwanted marker.
Consider using a cookie-cutter and hitting it into your hollowed out pumpkin with a mallet. This will create perfect holes and shapes without all the cutting.
For stencil usage, take a pointed pen or a thumb tack to push holes around the edges of your image. That way, the picture will stay there even when the stencil is removed.
For a different look altogether, consider using a powerdrill to carve perfect holes in your pumpkin, giving it a pretty pattern as opposed to a scary face.
If you want your pumpkins to stay bright and orange, you can preserve them with a coat of floor cleaner.
You can also rub vaseline on thin or scraped pieces of the pumpkin to keep them from withering up.
Want more ideas? Check out these sites for unique pumpkin "hacks" and decorative ideas: