Top 7 Online Shopping Sites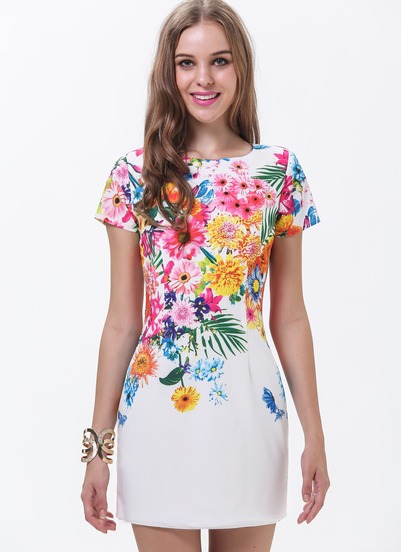 If you're like me, then online shopping is a hazard. The minute I open the web, I find one thing or another that I just "have" to have. The options are unlimited and normally cheap, but it can all be very overwhelming. So, here is a list of my top 7 online clothing/accessory stores for 2014.
7.) Nasty Gal Clothing
This one can be expensive, but the options are endless. It is very well organized and updated often with the latest trends for every style. They tend to know what is going on in the fashion world, and their designs are on point.So prep crop sweater: $19.00
Plaid Rush Skirt: $58.00
6.) Haute Look
Haute Look is another awesome way to find inspiration for outfits. It is categorized by sections called "events," such as homecoming, 24/7 comfort, and even things like fashion bedding. The prices here are more reasonable than others, although the variety is a bit more limited. One downside is that the website is very hard to look through.
Betsey Johnson pleather fit and flare dress: $54.97
https://m.hautelook.com/events/all
5.) Daily Look
Upon entry, Daily Look quizzes you on your style and filters clothing items to your preferences. It has thousands of option from clothing to accessories and shoes, and covers a wide range of styles and colors. The prices are pretty high, but, what I like about the site, is that their designers create outfits for different styles and upload them frequently. This is one of the best platforms to find outfit inspiration from experienced designers. You can also create your own style sets and view others' for more inspiration. This has always been one of my favorite online fashion destinations.
Strappy open back dress: $20.95
4.) Necessary Clothing
Buzz feed has labeled Necessary Clothing the cheaper alternative to Nasty Gal. It mixes basics with elaborate statement outfits that are sure to stand out. For the most popular looks in places like LA and NY on a budget, I would definitely check here. You can seriously find anything on Necessary Clothing.
Kiddo Overalls: $39.99
http://www.necessaryclothing.com
3.) Choies
If you are into witty tumblr quotes and sayings, then I would have to recommend Choies. It has fairly good prices and a very unique selection of casual wear. It's definitely the place to go for funny gifts or just attention-getting pieces. To me, its a mix of high-end inspired, Top Shop type pieces, and Forever XXI classics with a quirky twist. Definitely worth your time.Vintage floral bat wing kimono: $22.99
2.) ASOS
The variety of ASOS's products is astounding. The number of fashion forward outfits you can make is awesome, however the I do find that the prices a little outrageous for the product. But, I love it because of its ability to give you everything you need on one site.
ASOS original rigid mom jeans: $67.71
1.) SheInside
She Inside definitely deserves the first place spot for its diversity, prices, and all around capability to satisfy a large variety of needs. It is designer-inspired with the low-budget buyer in mind. New items are added daily and the options are absolutely endless. It is the best one-stop-shop on the net for those of us who change up our looks a lot and therefore don't have the money to spend on select designer pieces.
White Short sleeve floral print dress: $19.33