From the Heart
During the fall blood drive organized by Student Council, students and teachers donated blood to the Community Blood Center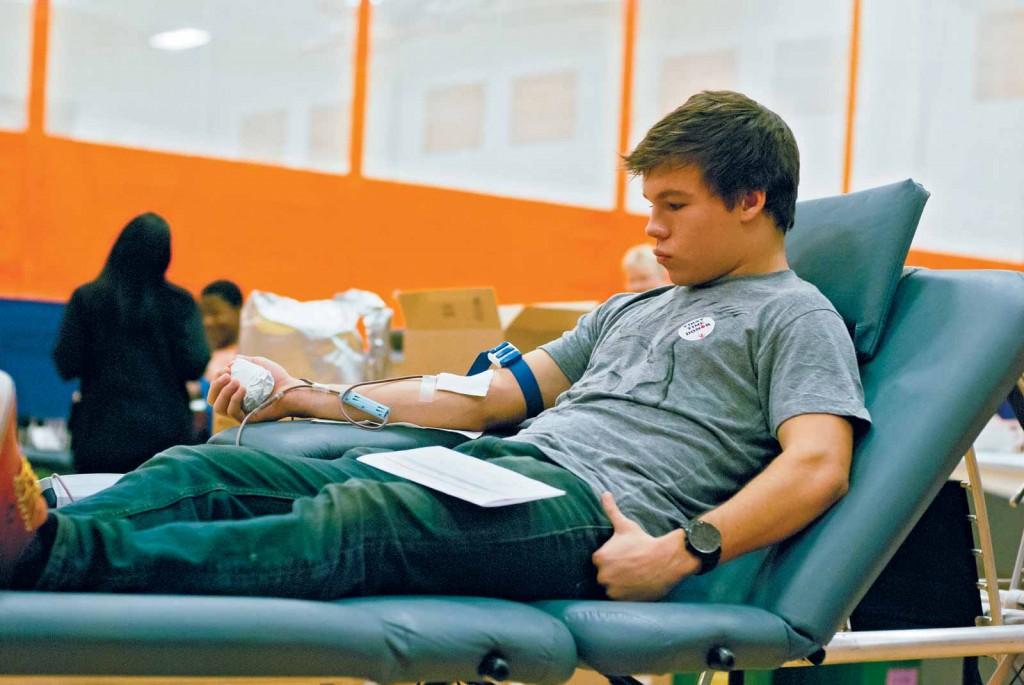 The fall blood drive drew 192 students and teachers to the gym Nov. 5 to donate to the Community Blood Center.
After registering, the donors waited while a Community Blood Center staff member measured their heart rates, temperature and blood iron level.
"It was an OK turnout," blood drive co-chairman Colton Allen said. "We had 145 units of blood donated, but there were a lot of rejections, and we weren't expecting all of those. But, fall as high because there are not many 17-year-olds."
The 145 units fell short of the 170-pint goal the school set for the drive. Athletes are not allowed to donate on a day of competition or rigorous practice. With 37 deferrals and 20 donors unable to fill a pint, 57 donations were not counted.
"I felt guilty," senior Hayley Nugent said. "I had this opportunity to really help some people and then wasn't able to."
To help meet the collection goal in the spring, Student Council is working with administrators to allow 16-year-old students to donate providing parental consent is given.