SM West wide receiver Andre Maloney died on Oct. 3 after suffering a stroke. Prior to exiting the field, Maloney had scored a touchdown against Leavenworth West. According to WDAF-TV in Kansas City, Maloney had come to the sideline disoriented and then collapsed. He was then taken to the hospital by ambulance.
At the hospital, Maloney had surgery where doctors discovered a blood clot in his brain that was irremovable.
Maloney had verbally committed to play football at the University of Kansas. Friday night, KU coach Charlie Weis shared his thoughts on Maloney's death via twitter.
"We are absolutely devastated by the news of the passing of Andre Maloney. Our hearts are broken at the loss of such an outstanding young man," Weis tweeted.
Although the loss of Maloney is a tragedy for all, SM schools have come together to support Maloney.
"#PrayForDre was trending for awhile so the West community felt like they spread the word really well," former SM West and sophomore student Gabi Chavez said. "Some of the other SM schools came to the vigil to support, which was really awesome."
A visitation for Maloney is expected to be held Tuesday. at Holy Cross Catholic Church located at 8311 West 93rd Street in Overland Park, from 7-10 p.m.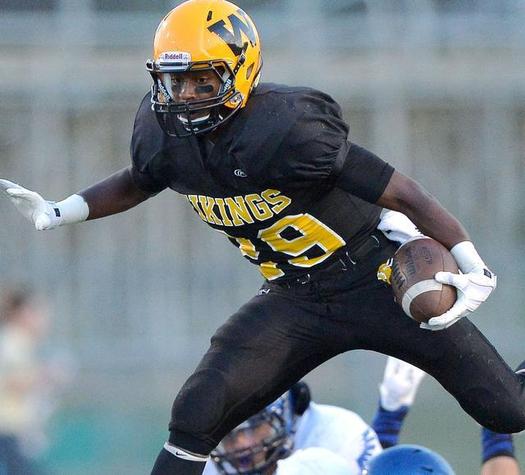 Photo Credit to: http://media.kansascity.com/smedia/2013/10/04/11/12/GRbxc.St.81.jpeg