Relay for Hope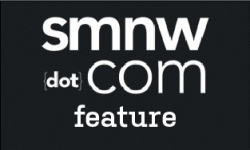 Junior Grace Gregory will be participating in the Relay for life, a 12-hour event to raise money for cancer
Lindsay Bruns stood at the front of the Gregg Parker auditorium and waved at the right-hand side, filled with National Honor Society members.
"Sorry to take up your time. I know you guys are busy but I'm the American Cancer Society representative and here to talk about a service opportunity for you," Bruns said. "The Relay for Life is a 12-hour event to support cancer patients and survivors. You want to come up and talk about it, Grace?"
Junior Grace Gregory walked down the ramp and turned to face the audience.
The Relay for Life is an event to support those who have survived and those who have been diagnosed with cancer. It will take place on June 14 at Swarner Park. Gregory got involved with the Relay when her neighbor invited her to join their team.
"We had heard about it before, but we hadn't done it so we joined their team the first  year," Gregory said. "We had so much fun that we started to make our own team the next year. My mom was really into it because she had stage four colon cancer when I was in kindergarten and first grade."
The relay is a 12-hour event in which teams of at least 15 people will walk around a track to raise money for cancer research. One person on each team must be on the track at all times, because cancer never sleeps.
"Throughout the night there are a bunch of games to keep us awake," Gregory said. "At midnight they have the Fight Back Ceremony and there is a speaker telling their story about their fight against cancer. It's just really emotional."
After the Fight Back Ceremony, participants who have lost someone to cancer can light a candle for them at the Luminaria Ceremony.
"We take a moment to remember everyone we lost and we light the candle bags and usually there is a moment of silence," Gregory said. "It's really nice. Last year they were singing 'In the Arms of an Angel.' It's really special."
Her family has participated in the relay for eight years and has the biggest team in the relay with 26 people. Gregory's team raised over $5,000 the previous year.
"It was really personal for our family," Gregory said. "Our team has gotten bigger every year."
Fundraising is a competition between teams, whoever collects the most money gets recognized at the closing ceremony. All of the proceeds go to the American Cancer Society. Gregory plans on hosting a car smash the night of the relay to raise money. They will charge $2 to let people hit a donated car with sledgehammers and baseball bats.
"We raise money throughout the year for the event and on the night of the relay we put together a team of people which is mostly our family and friends," Gregory said. "It's a night to remember. Everyone that has had cancer, everyone that you've lost, it honors them and raises money for the research."
For National Honor Society members, participating in the relay counts toward the group service hours required to stay in the society. If there are less than 15 students wanting to participate, they will join Gregory's team instead of creating a new one.
"We are going to have a lot of people from school volunteer and I think we are going to ask the Drill Team," Gregory said. "That should be fun seeing a lot of familiar faces. It's for a good cause and the entire night is a huge party."
Gregory grabbed her grandmothers arm and started walking around the track during the Survivor Lap. "I'm a Survivor" by Destiny's Child started blaring over the speakers.
"My grandma bursts out and starts dancing to this Destiny's Child song and she is singing all of the words. I'm like "Grandma, how do you know this song?". She is just busting out the moves and it was really funny to see a little old lady dancing. She doesn't even look like a young grandma, she has this long white hair, she is really fit and everything. But it was just hilarious. It's just really laid back and a fun atmosphere. Nobody cares what you are doing."
Gregory looks forward to having others participate with her family in the next relay.
"I am really glad that Northwest is getting involved," Gregory said. "West has Relay For Life and I think it's about time that Northwest gets involved. It's just great to see all ages in our community getting together to support it."
"The tries to get as many survivors to help with it because the relay is to honor them," Gregory said. "They have a special dinner at the relay and they get it all payed for. It's just a nice free dinner. They also get shirts and little presents before we start the relay. It's just really nice to have them there to honor them and support them."