New SMSD superintendent announced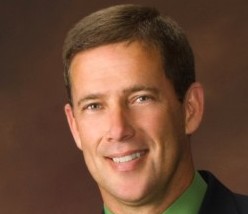 The new superintendent of the Shawnee Mission School District was announced during the board of education meeting at the McEachen Administrative Center on Mar. 11.
Dr. Gene Johnson, the present superintendent, has served as the leader of the school board since 2008 and has worked for the Shawnee Mission School District since 1986, starting as a principal at Don Bonjour Elementary School. Dr Johnson announced he will be retiring on July 1.
With the aid of a consulting firm, the Board of Education began a national search for Dr. Johnson's successor. Those interested filled out applications, which were then compared to surveys from the board members and the community about what they would like to see in a new superintendent.
"Over 200 applicants inquired about the position," Board of Education President Patty Mach said. "Approximately 50 people from 38 states completed the application. The board interviewed semi-finalists with great credentials from six different states. It took a lot of time and work. It was truly a nation-wide search."
Dr. Jim Hinson, 17-year superintendent of the Independence School District in Missouri, was named the new superintendent, "subject to the approval of a negotiated written contract."
In his address to the Board of Education, Dr. Hinson said: "One of the greatest things for me, in watching the Shawnee Mission School District, is the understanding that you always do what's best for kids. That's one of the primary reasons that we're now becoming a part of your team — you put the kids first."
An attorney was authorized the same night to negotiate a contract with Dr. Hinson. Negotiations are said to end on Mar. 13 when a meeting with the Board of Education will be held at 4 p.m. in order to affirm the contract.