Freaky film frenzy
Many Northwest students, including senior Allison Franks, host horror film parties on evenings prior to Halloween. Follow these steps in order to have your own scary movie get-together.
Floor steps creaked. Skeletons lined the wall leading to the television room. Blood-curdling screams radiated from the surround-sound speakers behind a couch. The decorations around the house made it look like it was haunted, but it wasn't.
The people in the room didn't mesh with the macabre tone either. Some were dressed like pirates, an old man, and even Pippy Longstocking. Friends laughed and gathered around each other to take pictures. Halloween was weeks away, but it seemed to have already arrived at senior Allison Franks' house when she decided to hold a Halloween-themed movie party.
"It was a blast. We had murals on the wall and creepy decorations to set the mood," Franks said.
Halloween parties are a great way to spend the evenings leading up to and on Halloween. Franks hosted a Halloween themed party last year complete with a creepy set up, food and scary movies.
But to be successful in planning a themed party, you need to have some plans figured out beforehand.
1. Find the perfect scary movie.
Some movies, like the original Halloween, offer hilarious, predictable scenes while others magnify effects with extreme gore and elements of surprise.
"We watched The Strangers and some old movies like Halloween and Friday the 13th," Franks said. "One of the reasons the movies worked out is because we picked them before -hand."
2. Offer Halloween-themed food.
Halloween-themed foods add to the spooky aura while offering party-goers sweet and salty snacks to go along with refreshing drinks.
"The food was made to look disgusting. We had crescent rolls shaped like witches hats, potato slices that looked like claws and punch with fake worms and spiders frozen in the ice," Franks said.
3. Set the mood.
Sure, trick-or-treating and Halloween can be cheesy when you're a teenager, but spooky music, strobe lights and cobwebs help people get into the Halloween element.
"We had murals on the walls of my basement. They had pictures of cemeteries, haunted houses and a dark sky with a full moon," Franks said. "The mood really helped people get into the theme of the party."
By using these tips, your Halloween-themed party is sure to be a blast. Check out the reviews of some of the best horror films from the past six decades. These could be the finishing touch of your party.
***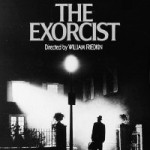 The Exorcist (1973) The Exorcist has stood the test of time, remaining a popular eerie classic. It is about a little girl, Regan, who becomes possessed by a demonic spirit which inhibits her house. Her mother notices that indescribable evil has consumed her daughter and calls a priest to perform an exorcism. The changes caused by the demonic spirit begin with a simple personality change and become more physical as gashes appear on her body and illness consumes her. Will anyone be able to save Regan from this possession?
Nightmare On Elm Street (1984) Directed by Wes Craven, Nightmare On Elm Street was released in 1984. Actor Robert Englund (Freddie Krueger) did a fantastic job portraying his role as a serial killer. Nightmare On Elm Street is the story of a group of friends who are haunted by Freddie in their dreams. Freddie torments the teens with razor blades attached to the fingers of a glove, his trademark. Whatever happens in these dreams becomes reality, even if it means death. Nancy, the protagonist, realizes that to survive and escape the clutches of Freddie Krueger, she must stay awake, but she can only last for so long.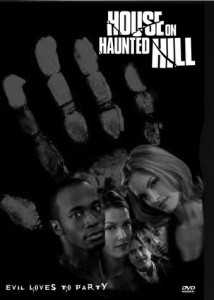 House On Haunted Hill (1999) For a million dollars, many people would do almost anything, but does anything include risking your life? For six strangers, it involved exactly that.
A party hosted by Mr. and Mrs. Stephan Price (Geoffrey Rush and Famke Janssen) promises wild and terrifying fun to all whom attend, and whomever lasts the night will receive $1 million. The catch? The six guests must stay at a former mental institution haunted by the previous inmates who were killed there.
The guests have fun and enjoy themselves until the unthinkable happens: the building seals itself shut. Assuming it is all part of the game, no one panics until things take a turn for the worse.
Saw (2004) The Saw series, directed by James Wan, is a disturbing, yet creative story. Serial killer Jonathan "Jigsaw" Kramer enjoys capturing people and putting them through a sick game to teach them the value of life. In the original Saw, a young man, Adam (Leigh Whannell), wakes up to find that he is chained to a pipe in a grimy, old chamber. On the other side of the room, he notices another man, Gordon, and between them a corpse lying in a pool of blood. The two find a microcassette with instructions ordering Gordon to kill Adam within the next eight hours, and if he doesn't, they will both die along with Gordon's wife and daughter. They must unravel the puzzle. Their fate depends on it.