Music blog
A quick look at the national and local music scene. Blogs by Ed Spaunhorst, Evan Shinn and Jeremy Allen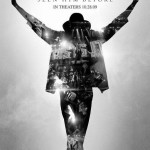 Michael Jackson's new single, "This Is It", is now available online and getting radio time. The song opens with the lyrics: This is it, here I stand. I'm the light of the world, I feel grand. The song includes vocals by Jackson's brothers and was released four months after the prominent performer died of a drug overdose. The song is being released on a two-disc album Oct. 27, along with the "This Is It" movie Oct. 28, which shows clips of Jackson practicing for what was going to be his 50-show comeback tour. Jackson has left his fans with one last memory to remember him by. Click here to buy the new CD.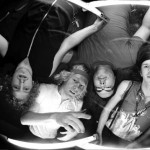 Recently finishing their tour with Family Force 5 and Breath Caroline, Queens Club, a Kansas City local band, had the chance to expose their dance filled beats, crunchy guitar riffs and alternative vocals to the rest of the nation. The Dance! Rawr! Dance! tour was the first debut for Queens Club after signing to Tooth & Nail Records. I remember the free Tooth & Nail Records showcase that was held at Central Church of the Nazarene on 87th Street for the band. I've been to plenty of Queens Club shows, and, I have to say, that one was prime for the band, exerting energy in every guitar strum, drum hit and vocal strain. At the end of their set, they invited the crowd up on the stage to dance the last song. That's what sold them — allowing the crowd to be part of the music.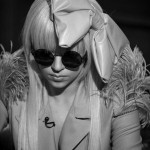 Weary, I awoke sometime around midnight to a voice that was comparable to that of the 1940s uptown big band singers. It was like a mix of the tenor voice of Pavarotti with a faint hint of Sinatra. Puzzled and curious from where this angelic tone was coming from, I got out of bed in search of the music. I approached my computer room; it was dark and vacant. The computer screen showed a music video playing. I had found what I was looking for. I closed in on the screen; it exposed a frightening sight of purple and blond hair. Oh my … I said out loud with disgust. I saw the video's title. It revealed too much. The singer was doing an acoustic session. The performer was none other than Lady Gaga. I didn't want to listen, but it was good and catchy. I couldn't stop. She tricked me that night into listening to her semi-pornographic lyrics that had a great amount of, dare I say it, raw talent. Click here to buy her CD.