Inclement Weather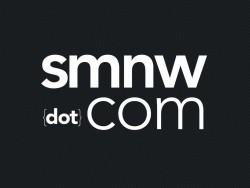 Q is the name of the latest major snowstorm that is heading towards the Midwest. The Kansas City area is expecting 6-10 inches of snow. Weather forecasters say there is a  possibility that the snow will total up to over a foot in NE KS. All affected areas will have a Winter Snow Warning going into effect at midnight.
"I think it's crazy that we could get a foot of snow," sophomore Nicole Allison said. "Shawnee is in the perfect spot to miss all the tornadoes and blizzards, so to hear that we're going to get that much snow is awesome."
It will mainly snow with the possibility of sleet. According to FOX4 news, the snowing will begin around 2 a.m. to 3 a.m., but the snowing intensity will increase at about 6 a.m. to 7 a.m. According to weather.com, the storm will end in the Kansas City area between 10 a.m.-11 p.m. on Feb. 22.
With five inches of snow on its way there may be a possibility of a snow day tomorrow, Feb. 21. If there is a snow day then there is school on the following day, Feb. 22. The school schedule will proceed as a normal seven hour day.