Northwest to host fourth annual talent show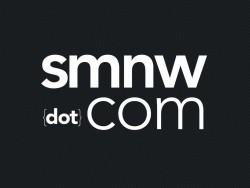 Student Council member Carolina Mach organized the fourth annual talent show. It will be held on Feb. 13 in the Greg Parker Auditorium at 7 p.m. Admission is free to any student with an activity pass.
Approximately 25 students will be performing a variety of different acts, including singing, poetry and monologues.
Mach had been organizing the talent show since they set the date for the show a year ago. It was passed down to her by an upperclassman.
"I love organizing the talent show," Mach said. "My favorite thing is when all of the acts come on stage and the first person gets to see them. Its really cool because some people get all hyped up from performing. I love seeing them smiling."
The acts:
Jackson Gulick — singing & guitar
Sarah Taylor — singing & piano
Elizabeth Brooks — dancing
Alpha Hill-Spearman — singing
Kristi Seng & Kate Jacobsen — duet singing & piano
Lovell Jones — poetry
Kate Brundrett — singing
Valerie Lewis — piano
Emilie Amunatigui — singing
Hasan Farrokhmanesh — singing
Bailey Alexis Wendell — dancing
Kota Gottfried & Ben Johnson — duet singing with guitar
Ashley Sanders — singing & guitar
Laura Assmann — poetry
Nieko Giesbrecht, Christina Hayford & Delaney Mirocke — trio singing, guitar & piano
Gi Gi Silva — singing & piano
Isaac Coleman — comedy
Olivia Payne — singing
Boys' varsity choir — acapella singing
Patrick Koonce — dancing
Anna Kiene & Grace Freeman — acapella duet singing with cups
Jillian Sommerfeld — singing & dad accompanying on guitar
Simrun & Kirun Hundal — dancing
Maggie Marx — singing
Emcees: Galen Gossman & Sam Nobrega