Will Andy Reid Last?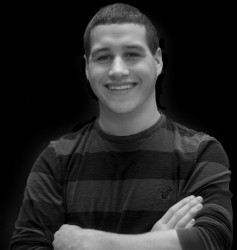 The Kansas City Chiefs haven't had the best of luck with head coaches lately. Andy Reid, the newest coach for the Chiefs, just signed a five-year contract with Kansas City. Fans are hoping that Reid will last the length of his contract, but the odds aren't exactly in his favor. The last Chiefs' coach to make it through 80 games, which is five regular seasons, was Dick Vermeil, who led the team from 2001-2005. Since then, the Chiefs have had three head coaches, each lasting two years, with the exception of Romeo Crennel, who lasted a painful 19 games.
Reid didn't have a great season with the Philadelphia Eagles, only winning four out of the 16 games played, but he refused to quit on his team, which is why I like that he is coaching the Chiefs. The Chiefs have a lot of talent and need a strong leader, which Reid is. Another positive is that the Chiefs have is a new general manager, John Dorsey, who Reid has worked with previously. Dorsey worked with Reid from 1992-1998 with the Green Bay Packers. With both the GM and the head coach being on the same page, I'd say the Chiefs are headed in the right direction.
With all the changes being made, Chiefs fans should be happy with the way things are going. Give it a couple years, a new quarterback and support from the fans, and I think the Chiefs have a good chance at making a playoff run. I'm expecting a 7-9 season from the Chiefs in the 2013-2014 season, which is a big improvement from the 2012-2013 season where they only won two games. With Reid taking over, the Chiefs are starting to head in the right direction, and even if they don't live up to expectation this next season, I'm almost positive that it can't get any worse than this year's record.
Leave a Comment