Grace: A Memoir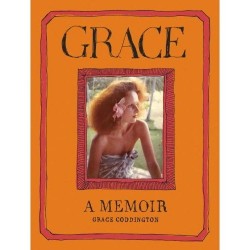 Grace: A Memoir, the biography of Grace Coddington, the creative director for Vogue Magazine since 1988, is a must-read for anyone interested learning about one's journey to global success.
Coddington first sprung into fame after the release of J. Cutler's 2009 documentary The September Issue, an insider's perspective of the leading American fashion magazine Vogue. Although Anna Wintour, Vogue's editor in chief,  was the subject of the film, viewers were captivated by Coddington's charm, creativity, and bluntness. The film highlighted Coddington's ability to create whimsical and larger-than-life stories through her styling of Vogue fashion photoshoots.
The memoir takes the reader on a journey through Coddington's childhood, modeling, travels and styling career. She candidly discusses growing up in the English countryside during World War II and the tragic car accident that ended her modeling career. She documents her youth adventures in the '60s, '70s and so on in addition to her legacy at Vogue.
The book also includes comedic doodles of close friends and colleagues in addition to some photographs of her best styling work for British and American Vogue. Coddington is the unsung hero of Vogue. Her work with the world's most sought-after photographers including Mario Testino, Annie Leibovitz, Bruce Weber and Craig McDean has created some of the most well-known photos in the art world.
An interest in or knowledge about high fashion in unnecessary for readers to enjoy this comical and fascinating book exploring the highs and lows of achieving one's career goals.
4.5/5