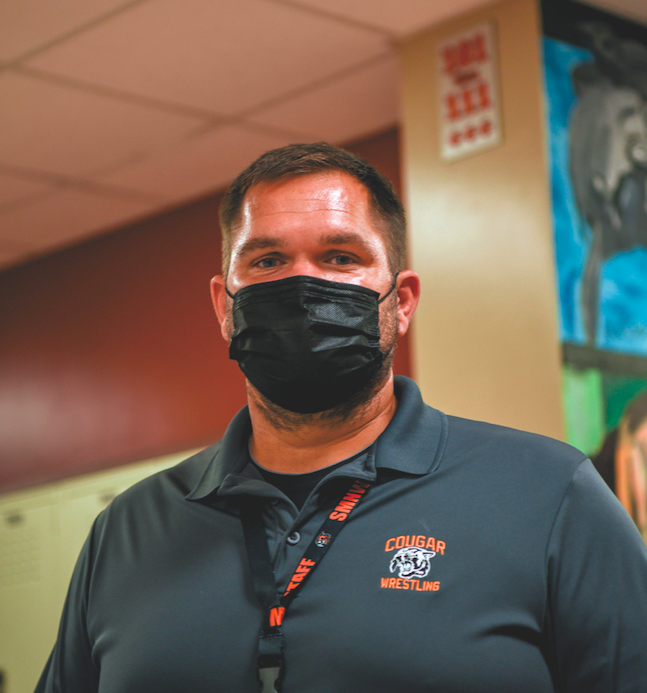 Zachary Davies
NW new staff full interview with Zachary Davies the NW Business Teacher, Head Wrestling coach, and Assistant Football Coach
What does your position entail?
Teaching Intro to Business and Financial Literacy, coaching, building the boys' and girls' wrestling team and assisting with Varsity and JV Football.
What does a day in your life look like?
wake up and get ready, get my son ready for preschool, drop him off, get to school teach. After school, practices. My daughter plays middle school volleyball, so I'll go to those games, eat dinner with the family, play with my kids and get them ready for bed. Once everyone is asleep, I stay up and get stuff done for school or watch wrestling videos.
What inspired you to go into this field?
I grew up being around educators and coaches, so I knew that's what I wanted to be. I wanted to make an impact on the lives of youth like I saw my father and grandfather doing.
What makes Northwest stand out from other schools?
I've known Giacolone for years and he was a big reason why I made the switch to Northwest. I've always heard the kids here are hardworking, good kids and that has been my experience so far. I'm impressed at the work ethic and respect the students and student athletes show here.
Highlight of the year so far?
The highlight has just been getting to know kids and starting making connections with families.
What are you most looking forward to this year?
There is so much potential here and in this community. I'm looking forward to just getting to know everyone and embed myself within the community.
What are your goals for the year?
My goal is to be the best teacher and coach I can be for the kids here in the community. I want to become a person in the community people can count on.
How can students contact you?
Best way right now is by email: zacharydavies@smsd.org.
What is one thing you would say to the NW student body?
Every single one of you is capable of being successful. You have to find what drives you and be accountable for your success. You have support and people that truly care about you, take advantage of that.
Where have you worked before?
Piper High School: Head Wrestling Coach 7 years – Taught 1 year
Rosedale Middle School: Taught for 10 years – Football Coach for 10
Harmon High School: Taught for 4 year – Head Wrestling for 6