The National Catholic Youth Conference is the largest convention to come to the Sprint Center since it opened in October 2007. Other conventions have included SkillPath Seminars, which included nearly 15,000 people, and Women in Faith. Whether downtown for a convention or for any number of reasons, visitors have the opporunity to experience the many new shopping centers, eateries and entertainment brought about by the new development in the area.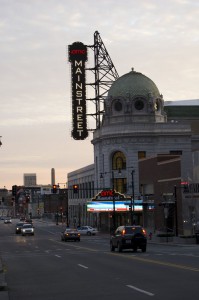 AMC Mainstreet 6 – 1400 Main St
Possessing a downtown, urban atmosphere, this theater is set apart from the ordinary movie viewing experience. The building originally opened in October 1921 as a movie house, but was recently revamped to accommodate the expectations of today's moviegoers and re-opened in May. Admission is $10. Click here for a map.
Lucky Strike – 1370 Grand Blvd
Lucky Strike Lanes is located upstairs in the Power and Light District. Not only do its fun neon colors draw you in, but its fantastic food keeps you there. An upscale bowling alley, Lucky Strike serves as a perfect place to relax, have some fun and, of course, make some lucky strikes. The bowling alley is closed to those under 21 after 8 p.m. along with the rest of the Power and Light District. Click here for a map.
Mema's Bakery – 1211 Main St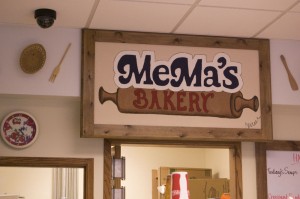 This cozy, American-themed bakery began in honor of owner Loraine Waldeck's mother. Mema's sells every kind of delicious pastry you can imagine plus hot coffee, warm soup, and amazing sandwiches all under $10. Their quality ingredients and extra time emphasize that their priority is quality, not quantity. Click here for a map.
Cosentino's Downtown Market – 10 East 13 St
Owned by the local Cosentino family, Cosentino's Downtown Market was the first grocery store in downtown KC. Offering everything from delicious and extravagant cakes and pastries to its own sushi bar, the store has everything you can imagine, including an 83-foot salad bar, bakery, and movie rental. Click here for a map.
College Basketball Experience – 1401 Grand Blvd
Connected to the Sprint Center, this museum has a huge collection of interactive basketball exhibits and the National Collegiate Basketball Hall of Fame. The museum allows its visitors to see a college basketball game from the view of the players, a shortened goal for slam dunking and a recording of a coach pep talk. Click here for a map.